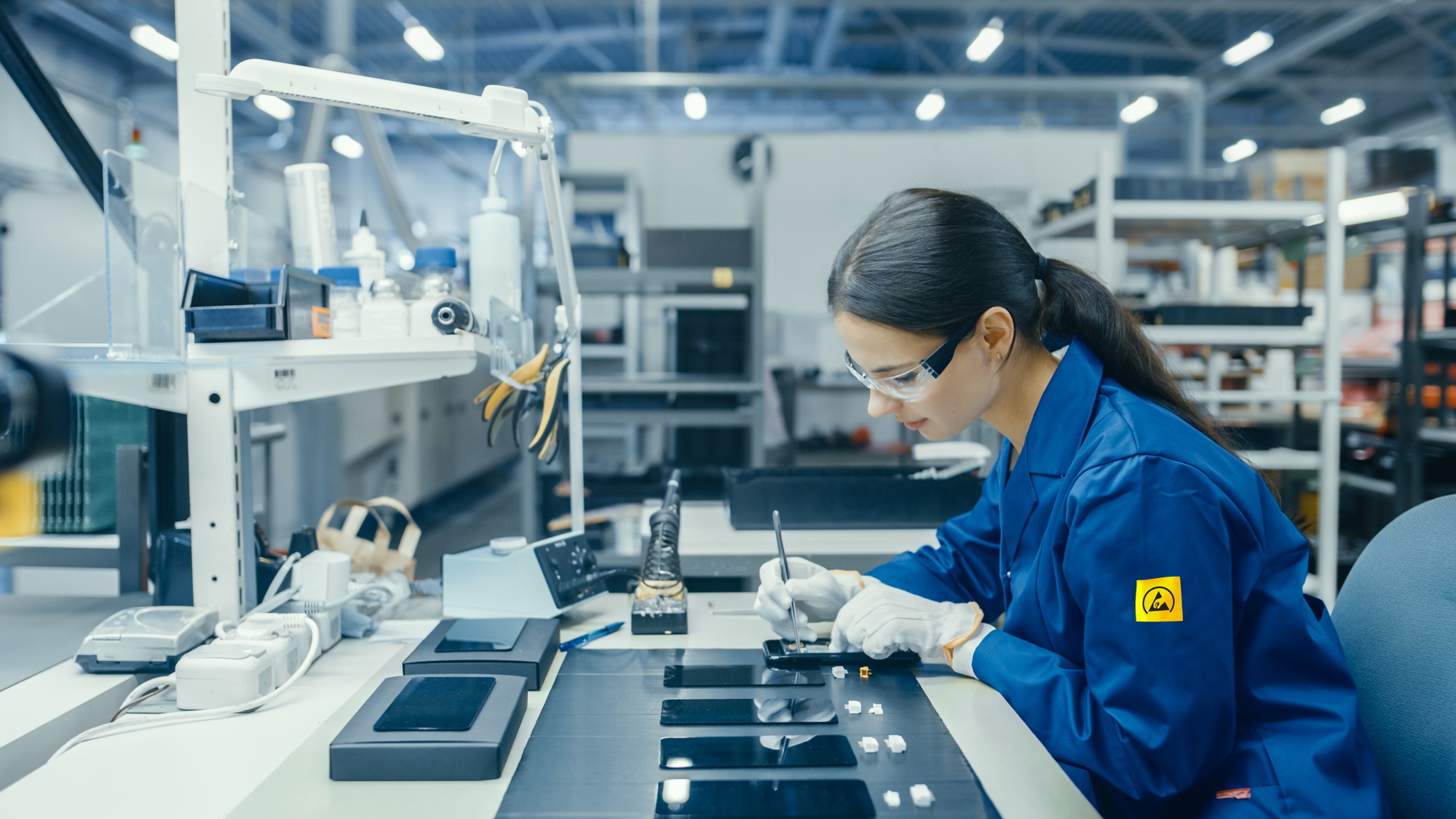 Somerset Workwear is one of the largest suppliers of ESD garments and ESD shoes in the UK, providing quality tops, trousers, standard and safety footwear for static control within the electronics assembly production sector. Stylish, comfortable ESD workwear is what you would expect and that is just what we provide. 
All ESD garments are manufactured to current ESD standards IEC 61340-5-1 and ANSI / ESD S20.20 and supplied to the Electronics, Petrochemical, and High Precision Mechanics industries. Woven and knitted fabrics for ESD are manufactured with a high carbon fibre content that gives our garments long ESD life. Don't forget though that ESD clothing does have specific cleaning conditions to protect the carbon monofilament thread. We stock ESD clean room lab coat and jacket material to class 1000.
And if you are looking to customise your ESD workwear with embroidery then we offer that with our in-house service.