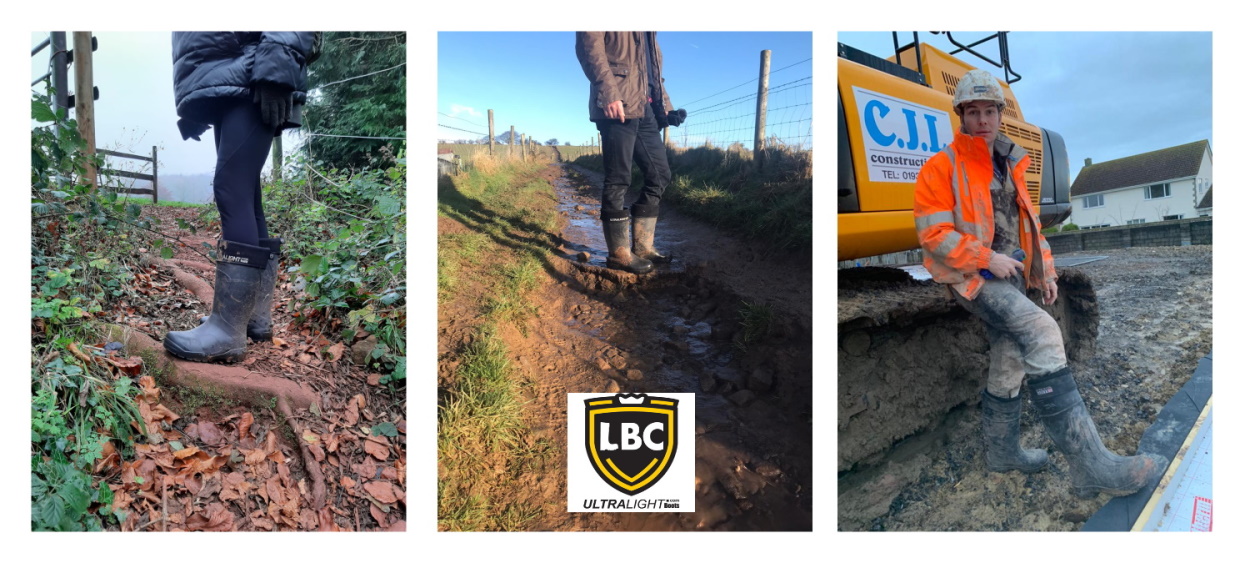 If you are looking for the most amazingly light wellington boots then the LBC boots from Somerset Workwear are the answer. You will feel the difference compared to a traditional rubber boot and really not know that you are wearing a boot. The LBC wellingtons come with an inner sock and can be worn with or without depending on the weather and preference.
They are produced from a direct injection molding process without any gluing or vulcanizing process which makes them resistant to cracks and splits. EVA material means lightness! Available with or without safety steel toe caps these boots are for that country walk, for working on the land, or for that building site.
Order online or visit our trade counter at Westfield Industrial Estate, Westfield, Radstock today.